Describe how you have gained confidence in leading an engagement, project or group now as a Systems Leader.
"It's really helped me to see the engagements that I lead as an intervention in a system. I hadn't previously thought as myself as someone that impacted systems, but now that I recognise this, it will help me retain perspective and focus more on outcomes and outputs and how the work that I do as a designer and facilitator can contribute to bigger change."

Naomi Smith

Cohort 2
Did the course deliver on what it promised? If yes, why?
"The Systems Leader Academy was really rich in content, methods, tools. It was a rare 'behind the scenes' insight of the art of designing for collaboration and facilitation. Our three facilitators were absolutely fantastic, and it was great to hear the thinking of some of the facilitation 'legends'."


Claudia van't Hullenaar

Cohort 1
Was the design challenge a useful focal point for this course? Why or why not? If yes, how did it help you?
"Yes. It was helpful from an experiential learning perspective. It helped me to have a practical container for the SLA content and a venue to experiment in."

Kate Henderson

Cohort 2
What worked well in this course?
"I loved the amount of room for discussion, from where great conversations could evolve. I really enjoyed reflecting with my sparring partner to apply my learnings to my situation and how we could help each other."

Jenny Stolper

Cohort 1
Calling all facilitators, convenors, strategists, systems thinkers, collaboration designers, organisational and team leaders!
If you are hungry to be effective and have an impact, this course is for you. Whether you live within an organization or you are working alongside one, this course offers concrete, applied concepts and tools to the right groups to action. You will build the skills to tackle tough issues.
You will be putting ideas into action to solve the challenges in front of you . By bringing your own case studies to work on during this course. 
You will experience highly participatory sessions:  "learn by doing". You will largely work in small groups with other cohort members, meet other professionals and train together on real-world assignments.
The course is 4-hour sessions  over 8 weeks (meets bi-weekly October 5  & 19, November 2 & 16) . Expect to spend ~2 hours between courses  on readings and other work. 
What we cover…
The basic tools and attitude to attract the right stakeholders in the right way to begin to guide them to address complex, systemic issues 

The essential first steps to design and facilitate solutions to complex, systemic issues 

Feeling more confident in front of a group

Creating (and experiencing) a highly interactive and engaging approach to collaboration.

Hands-on experience with Miro and other online tools for group collaboration and community building in the virtual space.
You will leave with…
Increased confidence in leading multi-stakeholder projects and a better sense of self

A starter tool kit for collaboration and co-creation

Models for facilitating productive conversations

Ways to align diverse perspectives around shared intent

An understanding of systemic challenges and what it takes to address them

Increased understanding about the roles of outcomes and objectives to better manage group dynamics

A cohort of colleagues and instructors to support you on this journey

An alumni space in TVW's Learning Community to continue your learning journey
When: October 5  & 19, November 2 & 16 at  9 ET/ 15  Europe 
Cost:  $1,200 ($1,000 for community members)
Describe how you have gained confidence in leading an engagement, project or group now as a Systems Leader.
"Seeing and experiencing and hearing the facilitators in action, and capturing nuances to how best to do and deal in different situations, and also the stories and examples of the speakers, contributed to a deeper understanding on how to create more value when creating and facilitating collaboration."

Claudia van't Hullenaar

Cohort 1
Did the course deliver on what it promised? If yes, why?
"Yes. I was looking for more in-depth conversations about different models, tips and tricks for facilitators, a comprehensive understanding of the role of a facilitator, and being able to grasp the complexity of the world's systems."


Stéphanie Nassenstein

Cohort 1
Was the design challenge a useful focal point for this course? Why or why not? If yes, how did it help you?
"I am starting to use it with several smaller team meeting engagements and to help others think about how to engage effectively."

Amanda Wrona

Cohort 1
What worked well in this course?
"The balance between facilitator, presentation, and breakout was good. It was really great that there was always an appetite for questions and felt like the room was made for organic discussions as they arose."

Naomi Smith

Cohort 2
The Value Web has been at the forefront of delivering complex design and facilitation programmes for nearly two decades. You'll be learning directly from experienced practitioners, supported by a network of advisors and guest speakers.
Jodi Engelberg uses models and methods to spur innovation and systems change with groups from every sector and on most continents. She designs and facilitates conversations that enable collaboration, deep relationships, and execution. Click for more >>
Svenja is a facilitator and designer of large scale collaboration. Her passion lies in building resilient communities and facilitating collaborative processes to solve complex challenges on a systems level. Click for more >>
Aaron Williamson is a consultant, facilitator, designer, technologist and artist based in Toronto, Canada. Using participatory process, visual practice and data-driven design, Aaron focuses on complex, multi-stakeholder challenges. With a practice that spans governments, corporates, startups, non-profits and international organizations, Aaron brings a multidisciplinary approach that is rooted in the belief that each industry, and each stakeholder, has something we can learn from.
Click for more >>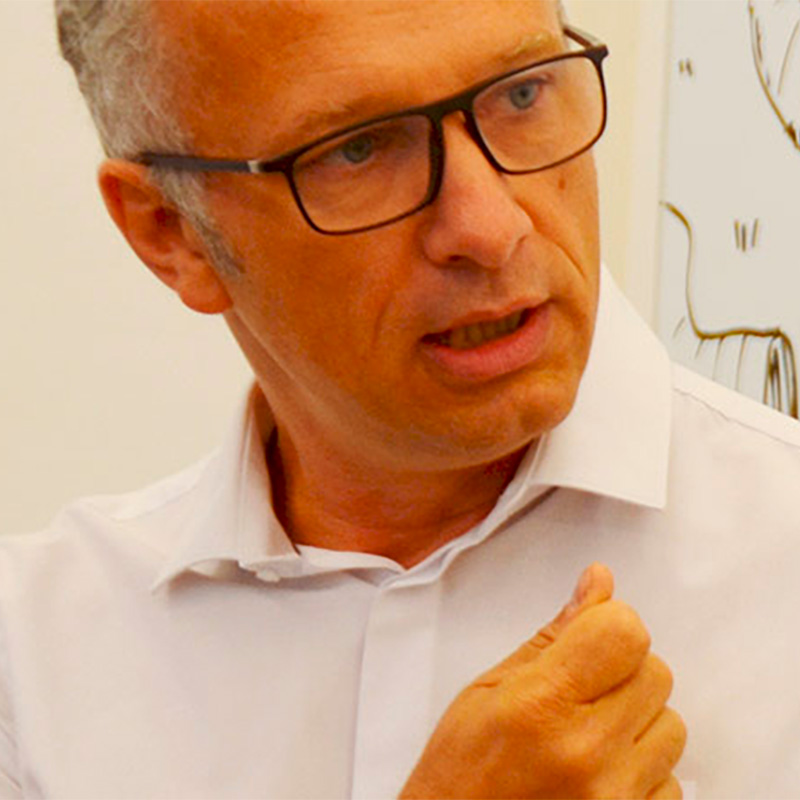 Adrien discovered Facilitation 20 years ago. He Loved it then, loves it now, and plans to continue loving it for many years. He delivers large scale events, support of transformation, change management. His specialty is facilitation applied to HR and learning (i.e. for training and corporate universities). Click for more >>